Metaluna Menace - Jay Hollopeter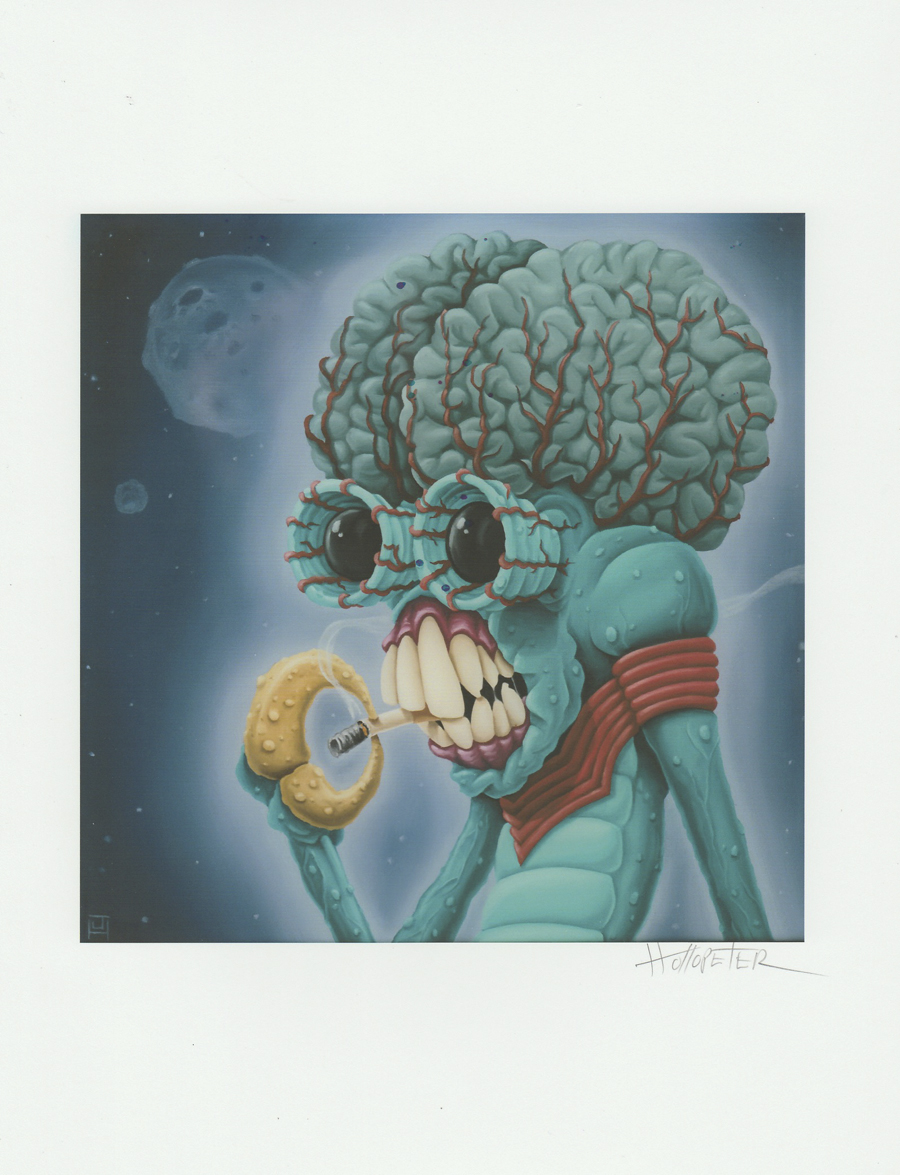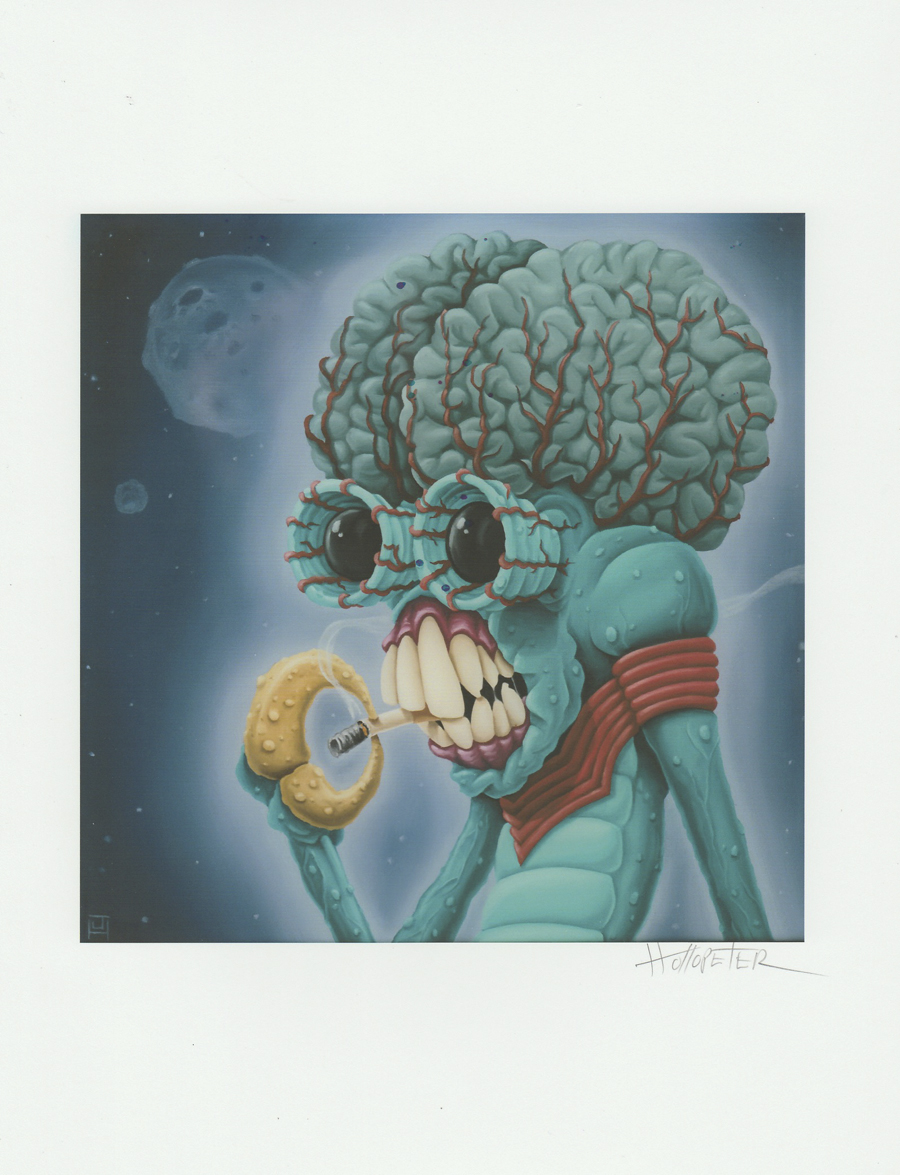 Metaluna Menace - Jay Hollopeter
He was a brain smoker!
Signed 8.5" x 11" Including white space around image. Printed on Epson Ultra Premium paper. Archival ink. Ready for a standard frame, no matte needed.
Shipping Note: If we discover an overcharge on shipping costs when packing your order, we will contact you and refund the difference once packed.
Jay is a painter and owner of Artwork-A-Go-Go and co-owner of Double Danger Pinball Accessories, a pinball-centric apparel and accessory company. Jay works primarily in oils, although he does venture into acrylic, ink, marker, graphite and colored pencils too. Jay likes to keep his color palette bright and vibrant. His subject matter is influenced by anything from monsters and hot rods to pop culture and space aliens. Humor has always been very important to Jay as a subject, so you'll see it as an underlying tone in almost all of his work.